Marseille
from Strasbourg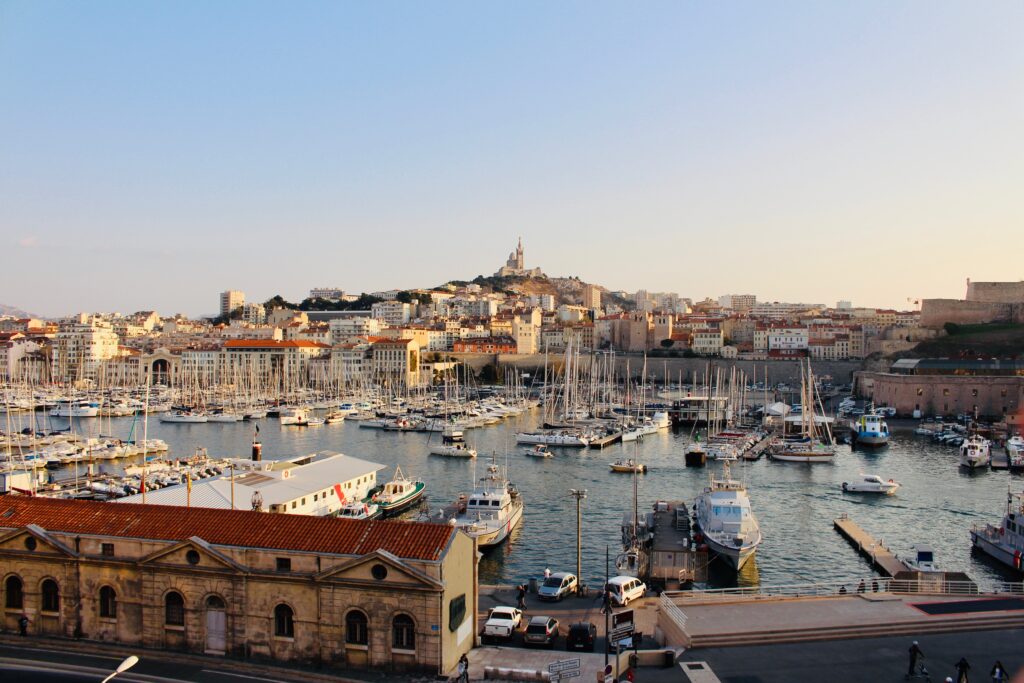 Marseille, the Phocaean city, a city that rises and falls according to its neighbourhoods and surrounded by pine forest, scrubland and coves – a city that simply has to be discovered!
From the Old Port to the Calanques, via the "Bonne Mère", Marseille is a region with varied and surprising landscapes. Its green and natural spaces stretch out as far as the eye can see around the city. Meanwhile, the traces of its rich history are omnipresent, through architecture, culture and the population itself. Given its age, characteristic culture, strong identity and ethnic mix, Marseille is today one of the most cosmopolitan cities of France.
Marseille and the sea – this is a story of horizons told by the MuCEM, dressed in a mashrabiya open to the sea breeze, and the Villa Méiterranée, with its cantilevered overhang stretching out over the void.
One of the best times to enjoy this city is in the early morning, as the golden light of the rising sun is reflected on the facades and sparkles on the sea, while fishermen land their catch at the fish market. Even if you don't manage to meet Honorine, the fishmonger of Marcel Pagnol's 'César', you're sure to find quality fresh fish.

It is also a city to be discovered by night, as the neighbourhood lights up for frenzied evenings in restaurants and bistros around the port, such as the Bar de la Marine on the left bank (where Pagnol's Marius worked), and the jazz club, discos and piano bars of Place Thiars and Cours Honoré d'Estienne d'Orves.
Flight schedule subject to change without notice. Airlines reserve the right to change their flight schedules. The Airport cannot be held responsible for timetable changes. Some lines may be reduced during school holidays and public holidays.
Book your flight