Services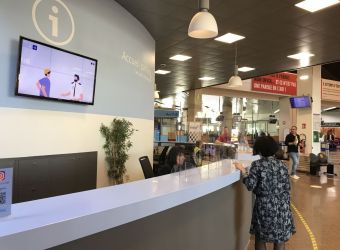 Reception/Information is located in the centre of the terminal.
Reception/Information recovers all objects found in the terminal, records them and stores them on behalf of their owners.
For objects left behind on the aeroplane, please contact the luggage service for the airline on which you travelled.
00 33 3 88 64 67 67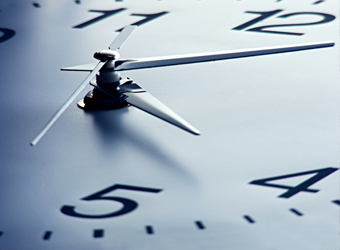 OPENING HOURS
The terminal closes after the arrival and departure of the last flights and for security reasons customers may not spend the night in the terminal.
00 33 3 88 64 67 67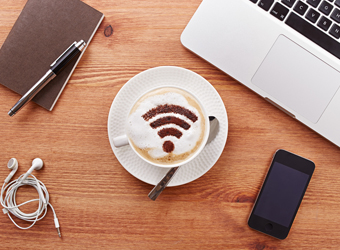 FREE WI-FI
Strasbourg Airport provides free Wi-Fi for all passengers. Connect to the airport network and enjoy free access to the internet!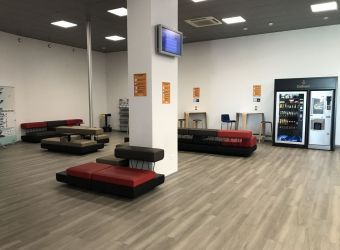 RELAXATION AREAS
Rest or work comfortably whilst you wait for your flight. Relaxation areas are available on the DEPARTURE area, on the first floor of the ARRIVALS hall and in the departure lounges.
These areas provide internet access, high tables and plug sockets for recharging laptops and mobile phones.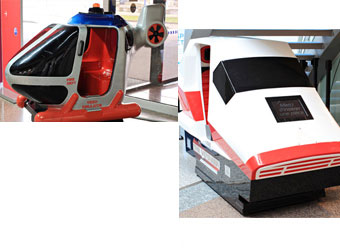 CHILDREN'S RIDES
1 ride in the ARRIVALS zone
1 ride in the DEPARTURES zone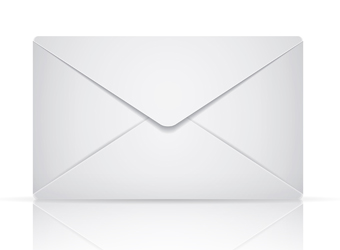 PERSONAL MESSAGES
To leave a message on the arrival or departure of a flight, please contact Reception/Information situated in the centre of the terminal.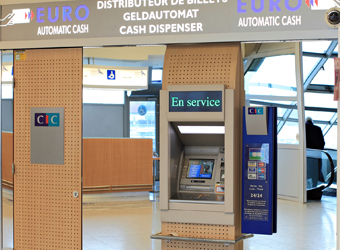 ATM
The ATM allows you to withdraw cash in EUROS .
Situated in the ARRIVALS hall.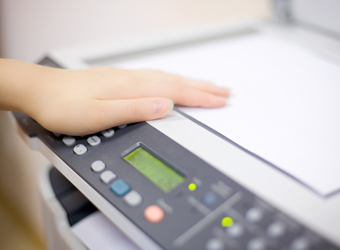 PHOTOCOPIER
A self-service black-and-white photocopier is situated in the ARRIVALS hall.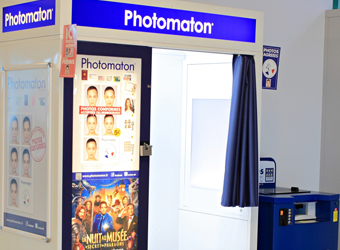 PHOTO BOOTH
Smile! A self-service photo booth is located in the ARRIVALS hall.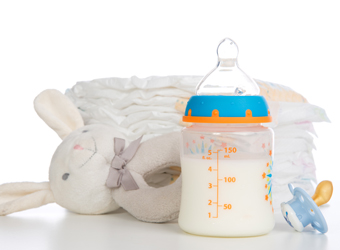 NURSERY
Please contact Reception/Information in the centre of the terminal in order to reheat a baby's bottle or baby food jar.
Baby-changing services can be found in the toilets in the ARRIVALS zone and in a dedicated area in the DEPARTURES zone.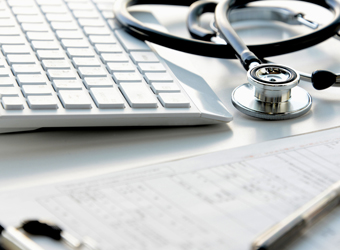 INFIRMARY
The security post and the airport fire service maintain a permanent presence and can provide emergency assistance, without taking the place of a doctor or pharmacist.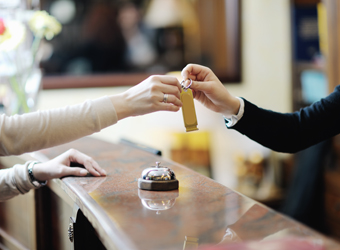 HOTELS
Several hotels near the airport are accessible by car or taxi. An exhaustive list is available at Reception/Information.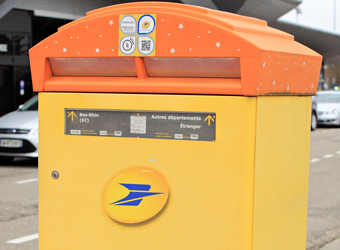 MAILBOX
Situated outside the terminal by the pedestrian crossing leading to P1 and P2.
Stamps and envelops are sold at the RELAY shop.