Tunis
from Strasbourg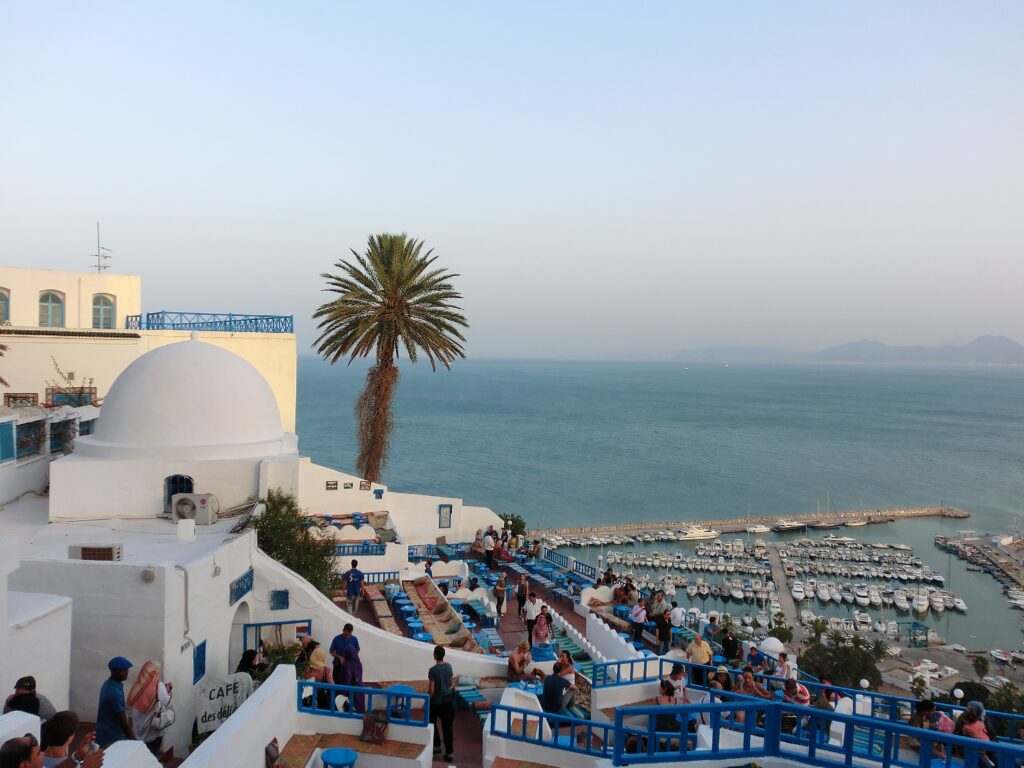 A subtle cocktail of East and West, tradition and modernity, Tunis is absolutely worth a visit. The medina, founded in the 7th century and classified as a UNESCO World Heritage Site, invites you to lose yourself among its bubbling souks, where Oriental fragrances and gems come together. For lovers of the antiquity, a visit to the Bardo Museum is an essential: the place is home to one of the most beautiful and largest collections of Roman mosaics in the world, alongside Greek statues, bronzes and everyday objects.
We challenge you not to fall under the spell of Sidi Bou Said, a picturesque village located about twenty kilometres north-east of Tunis. Renowned for its seaside cafés and, in particular, its Café des Délices, which inspired Patrick Bruel's eponymous song, the calm and beauty of this site invites you to relax. The first protected site in the world and a tourist destination in all the colours of the Mediterranean, white and blue have become the official colours of this village, now known as the "little white and blue paradise".
Flight schedule subject to change without notice. Airlines reserve the right to change their flight schedules. The Airport cannot be held responsible for timetable changes. Some lines may be reduced during school holidays and public holidays.
Book your flight