Munich
from Strasbourg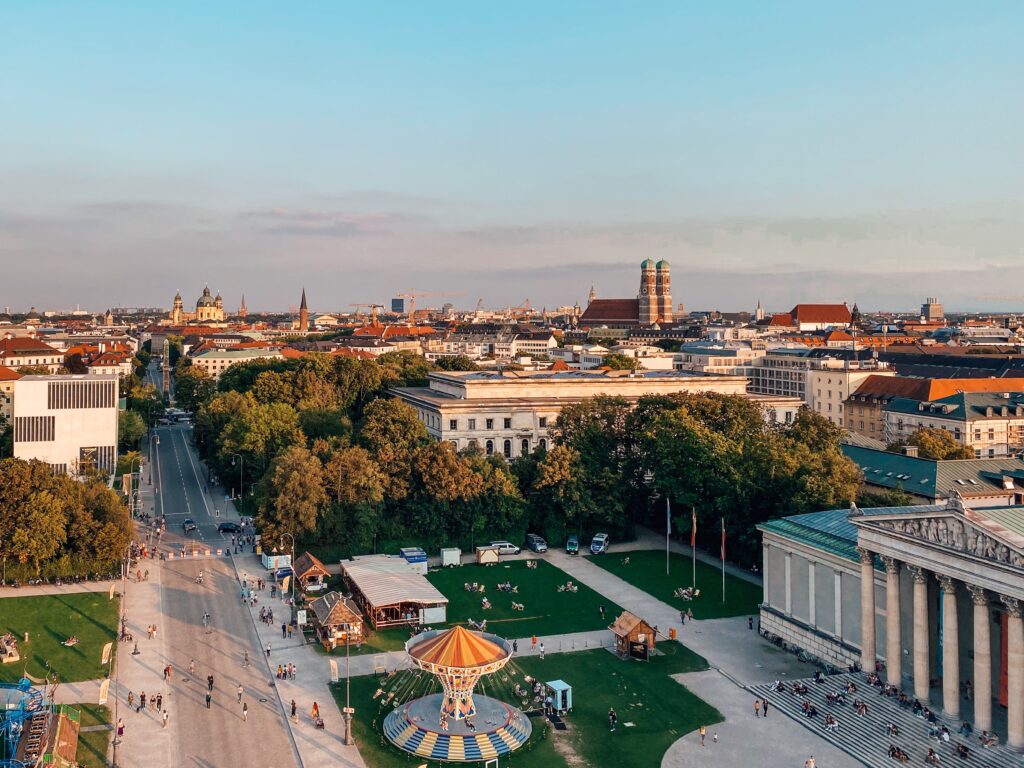 The capital of Bavaria is home to a great many natural spaces, but it is this city's cuisine and delicious beers that make it especially famous! If you thought Oktoberfest was just a beer festival, think again! It is also the largest carnival in the world. For the occasion, get your cash ready, take out your camera and prepare to have fun!
Munich was also once home to one of the most important film studios in Europe. On your way to the Bavaria Filmstadt, you'll also have the chance to discover 15 film studios and even shoot your own film for €20.
Car enthusiasts won't want to miss the museum dedicated to BMW, which traces the entire history of the automobile from its first models to its prototypes. The building's architecture alone makes it worth a visit, particularly with its futuristic tower that's sure to amaze.
Many destinations are available with connections from Munich Airport to Eastern Europe
Flight schedule subject to change without notice. Airlines reserve the right to change their flight schedules. The Airport cannot be held responsible for timetable changes. Some lines may be reduced during school holidays and public holidays.
Book your flight