Madrid
from Strasbourg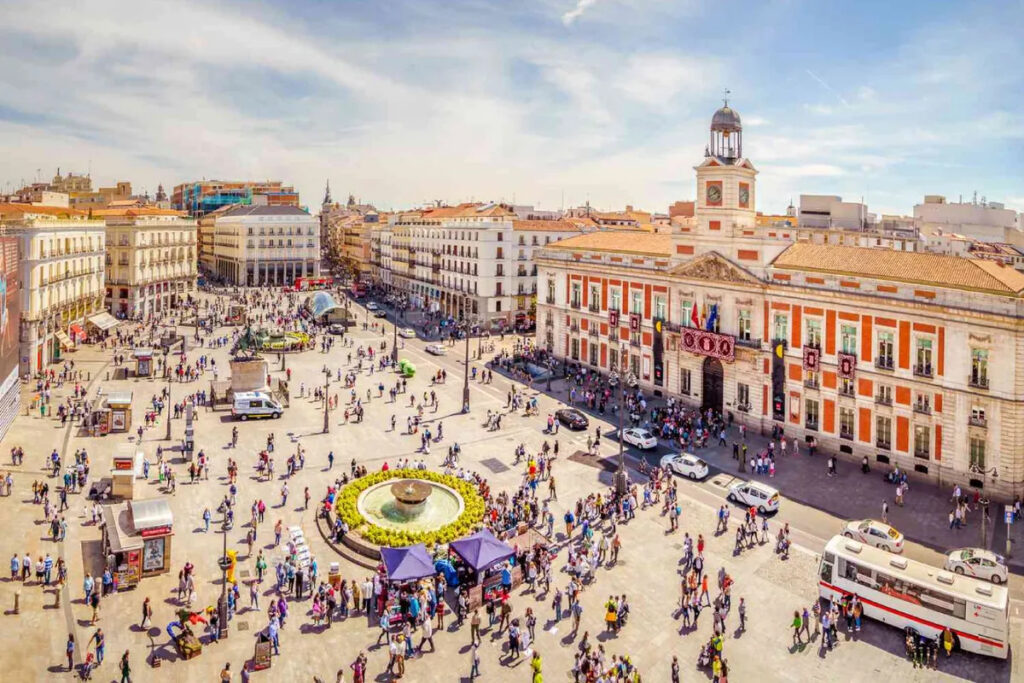 Between its monumental avenues, its old neighbourhoods, each like unique villages, its prestigious museums, shops and ultra-trendy sites, each visitor is sure to find something to fulfil their wildest dreams in the dynamic capital of the country of Don Quixote.
You'll immediately be struck by the elegance of its great thoroughfares, offering up some superb views. Take a break on the terrace under the arcades of the majestic Plaza Mayor, before making your way past the proud Palacio Real and the Gran Via, the '5th Avenue' of Iberian fashion.
To find a moment of peace and quiet and enjoy a breath of fresh air, Madrid offers its large parks, such as Casa Campo or Retiro, where you can enjoy a host of attractions and shows for children.
Many destinations are available with connections from Madrid Airport to Spain, Portugal and South America
Flight schedule subject to change without notice. Airlines reserve the right to change their flight schedules. The Airport cannot be held responsible for timetable changes. Some lines may be reduced during school holidays and public holidays.
Book your flight