Constantine
from Strasbourg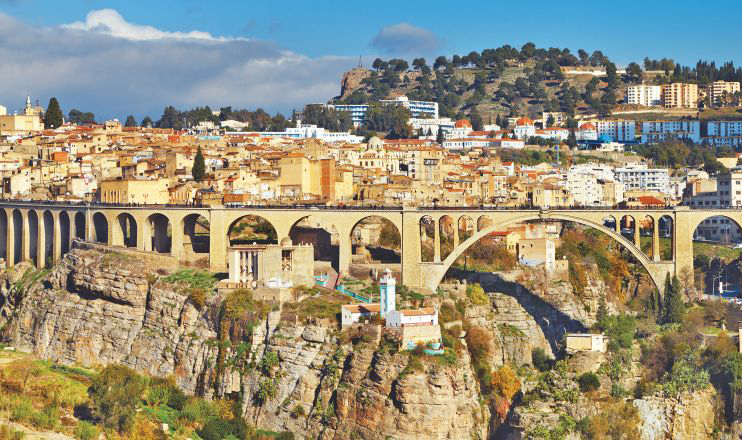 Constantine is one of the oldest cities in the world. A symbol of Arab-Andalusian culture, Constantine has a unique charm thanks to its history and natural resources – a city literally cut in half by a great chasm and connected by several bridges.
This city, which celebrated 2,500 years of history in 2000, is truly one of the most beautiful cities in Algeria, and one of the most endearing too.
Constantine has retained many of its craft activities, the most important of which are velvet embroidery, dinanderie, metalworking, wood carving or pottery. Another unique characteristic of Constantine: its music. Once played in the Fondouks, this city is best known for Malouf, a music of Arab-Andalusian origin, which differs from that of Tlemcen or Algiers thanks the rhythm and structure of its nubahs.
Flight schedule subject to change without notice. Airlines reserve the right to change their flight schedules. The Airport cannot be held responsible for timetable changes. Some lines may be reduced during school holidays and public holidays.
Book your flight