Biarritz
from Strasbourg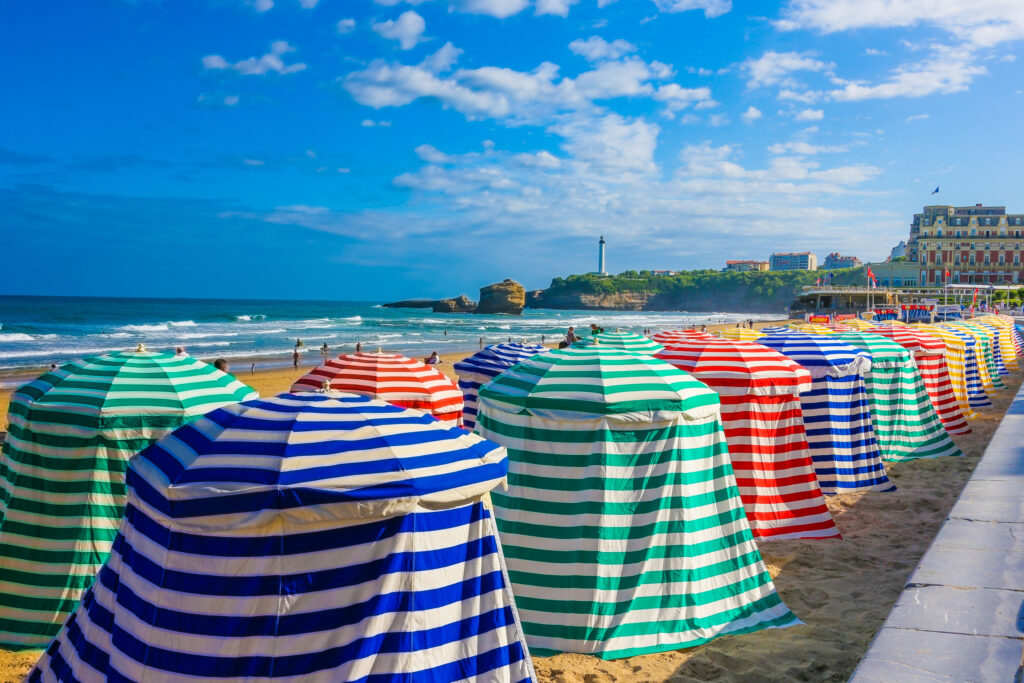 Turning towards the Atlantic Ocean and its waves, attracting surfers from all over the world, this city feels almost Californian, bathed in light and all the sweetness of life.
To immerse oneself in the Basque Country is, first and foremost, to discover a secular culture rooted in its local region, defending a strong identity. Mixing tradition and gastronomy, Biarritz is the capital of Basque cuisine. Built on a hill, a little effort will be required to discover this city. However, its Belle Époque villas are sure to catch your eye, with the Palace majestically overlooking the ocean in the background. Biarritz, the great beauty of the Atlantic, has made it through the ages without ever losing its authentic charm. Its magnetic power of attraction makes it an essential stopover during a stay in the Basque Country!
Flight schedule subject to change without notice. Airlines reserve the right to change their flight schedules. The Airport cannot be held responsible for timetable changes. Some lines may be reduced during school holidays and public holidays.
Book your flight