Athens
from Strasbourg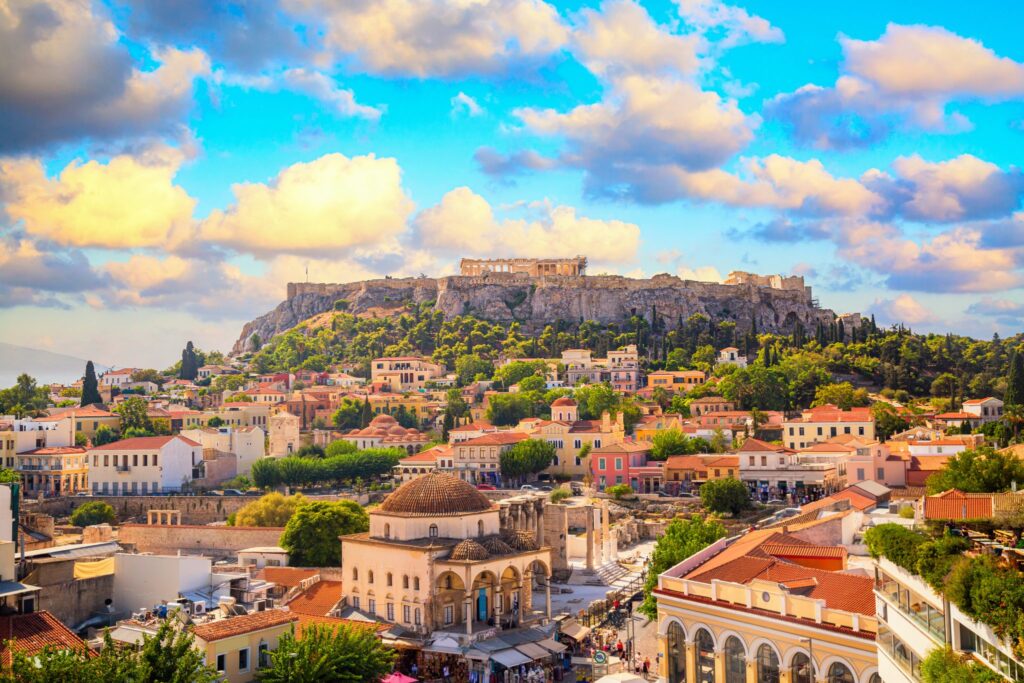 This is a legendary city, still endowed with its past splendour and crowned by the Acropolis – Athens is no less than a giant museum! This metropolis of 5 million inhabitants, bursting with life both day and night, has managed to preserve its picturesque neighbourhoods in the midst of rapid urbanisation. It is in the maze of squares and narrow alleys of Plaka and the ancient Turkish quarter of Monastiraki that the city's warm soul can be felt, at the foot of the sacred rock of the Acropolis. Start your trip to Athens with the Acropolis: the fabulous 360 panorama over the city and its surrounding hills alone is well worth the trip.
Validity
Mo
Tu
We
Th
Fr
Sa
Su
Airline

Validity :

31/05/2023 - 04/10/2023

Mo :

Tu :

We :

Th :

Fr :

Sa :

Su :

Airline :

Validity :

Only during sessions of the European Parliament. 04/04, 07/04, 02/05, 05/05, 06/06, 09/06, 04/07, 07/07, 12/09, 15/09, 03/10, 06/10, 17/10, 20/10

Mo :

Tu :

We :

Th :

Fr :

Sa :

Su :

Airline :
Flight schedule subject to change without notice. Airlines reserve the right to change their flight schedules. The Airport cannot be held responsible for timetable changes. Some lines may be reduced during school holidays and public holidays.
Book your flight