Cagliari
from Strasbourg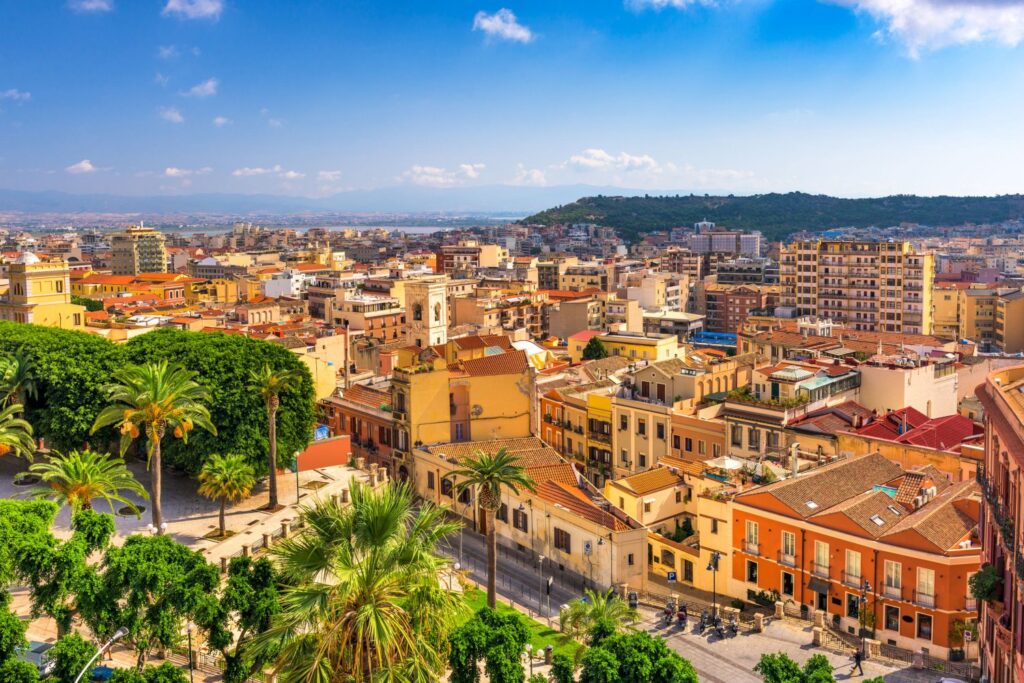 Welcoming and mysterious, Sardinia promises a magical encounter between sea and mountain. At the southernmost tip of the island, Cagliari, the bustling and colourful capital, offers up the traces of a rich history marked by many civilisations, such as its citadel nestled on the rock: cathedral, old palace, fortifications and more.
Nature lovers will also be delighted by this destination. Crossed by a mountain range from north-west to south-east, Sardinia rises to 1,834 metres at the top of Mount Gennargentu. Between hills, highlands and massifs with varied vegetation, the island offers a beautiful palette of beautiful hilltop villages and sublime panoramas for lovers of hikes and authentic discoveries in an almost eternal Sardinia – with well-established traditions.
Flight schedule subject to change without notice. Airlines reserve the right to change their flight schedules. The Airport cannot be held responsible for timetable changes. Some lines may be reduced during school holidays and public holidays.