Agadir
from Strasbourg
New : Live and travel to Agadir from Strasbourg!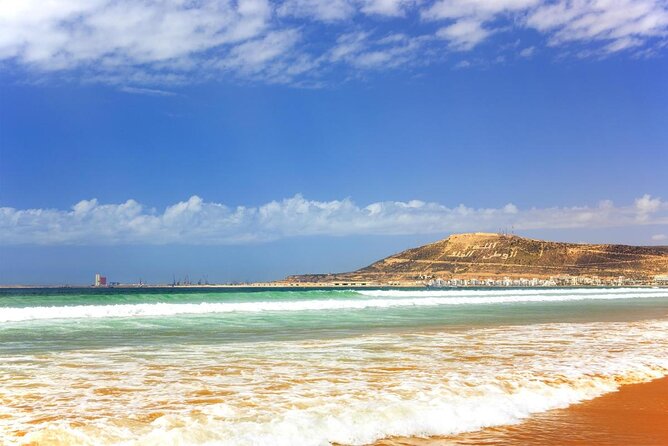 Agadir is a Moroccan city located in the west coast of the country. Surrounded by the Atlantic Ocean, Agadir is firstly appreciated by its beaches, longer than 10KM of coast, the relaxed atmosphere and the hospitality of the locals.
The golden sand, the beach and the sun make of this city a magnificent seaside resort, a luxurious greenland. The city is surrounded by buildings and living neighborhoods, but the beach view is the major asset : the beautiful long beach is made of crystal clear waters and a sun that shines a bit all the year.
Known for its white nude buildings hidden behind the dunes, its wide flowering avenues, its modern hotels and its European-style cafes, Agadir is no longer a typical traditional Moroccan city, but a modern, lively and dynamic city, resolutely focused on the future.
Flight schedule subject to change without notice. Airlines reserve the right to change their flight schedules. The Airport cannot be held responsible for timetable changes. Some lines may be reduced during school holidays and public holidays.
Book your flight