Flight school and recreational aviation
FLIGHT SCHOOL
EATIS FLIGHT ACADEMY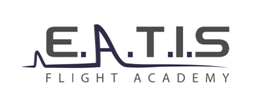 EATIS is a professional flight school certified by the DGAC under number FR.ATO.0233. A place where your dreams of flying can become a reality! EATIS offers flight simulators, training sessions and aircraft, everything required to turn you into a real pilot!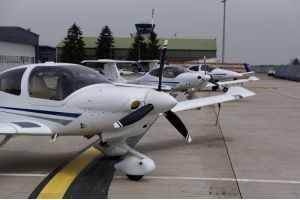 The flight school occupies 300m² of premises at the very heart of Strasbourg Airport.
Located on the first floor: two briefing rooms, two teaching rooms, a relaxation space, an operations room, a partner area and a flight simulation area. Just what you need to pass your private pilot licence examination.
The partner area contains an OTD B-777; the flight simulation area contains an AL50 and an AL200.
Each room has an unobstructed view of the airport traffic area.
5 professional instructors qualified in the field of private pilot licences. 3 IFR instructors and 2 VFR instructors. EATIS is undoubtedly the best flight school in Strasbourg and the surrounding area, an ideal place for you to become a private or professional pilot.
Please contact the flight school for more information on becoming a private or professional pilot:
Phone N° : +33 (0)3 88 65 67 68
RECREATIONAL AVIATION
There are a number of flying clubs on site.
These flying clubs have several aircraft housed in a hangar in Zone Bravo, which can be accessed via the General Aviation Terminal. These flying clubs have adhered to a code of conduct applies to all recreational flying and downloaded below.

 AEROCLUB AIR FRANCE STRASBOURG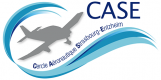 CERCLE AERONAUTIQUE STRASBOURG ENTZHEIM (CASE)