Coronavirus info
INFORMATION FOR TRAVELLERS – SPECIFIC MEASURES LINKED TO THE CORONAVIRUS EPIDEMIC
From Strasbourg : Let's keep flying safe!
The teams working at Strasbourg Airport will be delighted to receive passengers !
All the necessary sanitary precautions have been set up to enable resumption of commercial flights in complete safety for employees, partners, travellers and people who accompany travellers.
The teams at Strasbourg Airport remain active despite the Coronavirus Covid-19 epidemic. Here is some information that will be useful for travel in the current context.
TAKE CARE OF YOURSELF AND THE ONES YOU LOVE!
Covid Test Centre at the Airport
Currently closed
TERMINAL OPENING HOURS
The P3 car park closes at the same time as the Airport. The outdoor car parks remain accessible. Payment can be made at the exit gates.
TRAFFIC INFO AND FLIGHT PROGRAMME
Flight programmes :
The provisional winter flight programme :

Winter 2022/2023 flight timetable
Flight info:
For real-time information on air traffic, log on to our dedicated page:
Ticket modification/cancellation:
If you were planning to travel and need to modify or cancel your tickets, please contact your airline or travel agency directly.
HEALTH MEASURES
Strasbourg Airport is methodically following the recommendations issued by the High Council for Public Health in France and the AESA (European Aviation Safety Agency) in order to guarantee your safety.
Main health measures deployed:
Hydroalcoholic gel will be available at various contact points along the passenger flow circuit
Plexiglas protection will also be set up at all information, registration and boarding desks.
Heightened cleaning measures will be introduced in zones accessible to passengers, contact points, washrooms and luggage trolley handles
TRAVEL REQUIREMENTS
Travel requirements
The rules previously applied to travellers to France no longer apply effective from 1 August 2022:
Travellers are now exempt from any formalities prior to entry into France, be it in mainland France or overseas, and no longer required to present a health pass, regardless of the country or place of departure;
Justification of travel (the "compelling reason") is no longer required;
Travellers are no longer required to present a sworn statement of non-contamination and an undertaking to undergo an antigen test or screening upon arrival in the country.
The same applies to travel between mainland France and each of the overseas territories.
Similarly, the French authorities no longer require any justification for outgoing travel from France, be it from mainland France or overseas, or any exit clearance to travel to another country.
However, foreign countries may continue to apply specific entry measures and formalities.
For information on the health rules for entry into another country, travellers are invited to consult the Travel advisory section of the French Ministry for Europe and Foreign Affairs website.
We advise you to consult the travel restrictions that apply to your destination on the Website of the Foreign Office. We advise you to check entry conditions on the territory where your destination is located.
COMING TO THE AIRPORT
Car parks
All carparks are open.
Parking Information: + 33 3 88 64 69 49
Coming to the airport in a taxi or regional express train (TER).
The TERs and taxis are still operating
See the TER shuttle timetable: SHUTTLE TIMETABLE
Car hire
Opening hours here : CAR HIRE
SERVICES AND SHOPS
Restaurants, bars and shops :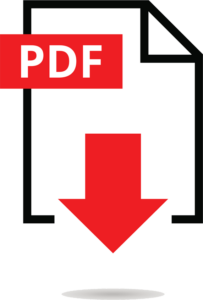 Opening hours of bars, restaurants and shops this week
The automatic distribution remains accessible in the public area and in the boarding lounges.
Travel agencies :
The opening hours of the travel agencies are here
FURTHER INFORMATION AND USEFUL LINKS
Contacts and additional information
The Strasbourg Airport teams remain available for discussion with you:
For all further information and real time recommendations, look up the following sites: